Fly Rod Raffle
The fly rod raffle is now over and we have our winner – Mark Dewolf of Wolfeboro, NH!
Many thanks to our donor, Steven Bender, and his continuing for supporting TU 299! We hope you put that rod to good use, Mark!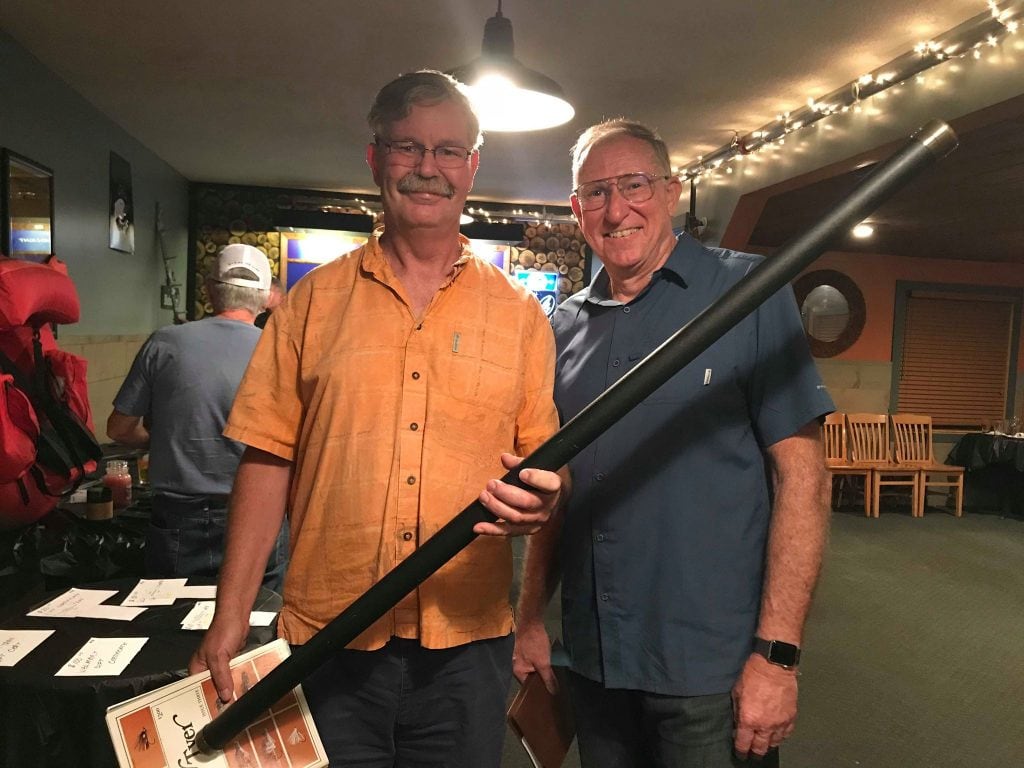 The Saco Valley Anglers Chapter of Trout Unlimited is honored to be raffling off a CUSTOM MADE 6 WEIGHT BAMBOO FLY ROD OUTFIT built by our own Steven Bender. Steve has been building custom bamboo fly rods from scratch for over 35 years. As a seasoned angler and craftsman, his rods are built to a standard of quality rarely seen in today's marketplace. This beautiful rod has been paired with a Scientific Angler Ampere reel and double taper 6 weight line graciously donated by our friends at North Country Angler
Raffle tickets will be available to purchase online for $10.00 below. Please indicate under instructions your funds are for the CUSTOM MADE 6 WEIGHT BAMBOO FLY ROD OUTFIT. Tickets will also be available at North Country Angler or at any of our upcoming events. Please visit our Calendar of Events for details. The outfit will be raffled off at our end of season banquet and auction this coming Fall. Final date and details of the banquet and auction event are in the making! All proceeds from this event will go directly towards SVA TU 299 projects and the Janet Thompson Memorial Scholarship Fund.
THANK YOU FOR YOUR CONTINUED SUPPORT!
NOTE: To enter the raffle, please donate in $40 increments to our PayPal account using the secure link below. Your name and address will be part of the transaction. Don't like paying online? Drop by North Country Angler Fly Shop and pick up a ticket in person.
Thank You!